Comprehensive Product Range
With our strong product development team and market research capability, over the years ikano has built up wide range of products, which covers over 50 projector brands and compatibles with over 5000 different models. As impressive as the product range we already have, we will not rest on new model development until we can cover 100% of the models in the market, so our customer can rely on use as one-stop-shop for all their projector lamp requirements.
Rapid worldwide delivery
At ikano we provide all our customers with fast and global logistic service. We guarantee to dispatch your order within 3 working days from accepting your order, regardless which part of the world you want us to deliver to. This ensure the minimum down-time in your projector so you can get on with your work/life.
Competitive prices
Because of our advanced product development capability and highly efficient production lines, ikano is able to offer our customers with high quality product at competitive prices. You will not be able to find supplier who can offer similar high standard lamps at lower price than ikano. We believe quality products do not have to come with a high price tag.
Reliable source of supply
We pride ourselves as the most reliable source of supply to all our customer. Our advanced inventory controlling system allows us not only to accurately prepare the goods for our customers, but also to analyse historical data to proactively predict & prepare potential future requirements from our customers. This means we are able to greatly reduce lead-time and minimum the chance you have to wait for a replacement.
Best quality with warranty
All our products must go through rigorous tests, such as lighting test, burn-in test, brightness/lumination test, focus test… etc., to ensure we deliver our products in the highest quality possible. Furthermore, we offer excellent warranty program, which gives all our customers the peace of mind they deserve.
---
Comprehensive Product Range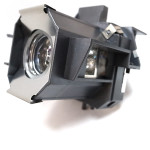 With our strong product development team and market research capability, over the years ikano has built up wide range of products, which covers over 50 projector brands and compatibles with over 5000 different models. As impressive as the product range we already have, we will not rest on new model development until we can cover 100% of the models in the market, so our customer can rely on use as one-stop-shop for all their projector lamp requirements.
Top
---
Rapid worldwide delivery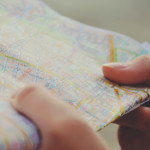 At ikano we provide all our customers with fast and global logistic service. We guarantee to dispatch your order within 3 working days from accepting your order, regardless which part of the world you want us to deliver to. This ensure the minimum down-time in your projector so you can get on with your work/life.
Top

---
Competitive prices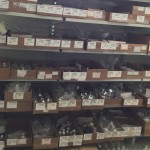 Because of our advanced product development capability and highly efficient production lines, ikano is able to offer our customers with high quality product at competitive prices. You will not be able to find supplier who can offer similar high standard lamps at lower price than ikano. We believe quality products do not have to come with a high price tag.
Top

---
Reliable source of supply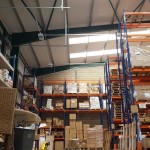 We pride ourselves as the most reliable source of supply to all our customer. Our advanced inventory controlling system allows us not only to accurately prepare the goods for our customers, but also to analyse historical data to proactively predict & prepare potential future requirements from our customers. This means we are able to greatly reduce lead-time and minimum the chance you have to wait for a replacement.
Top

---
Best quality with warranty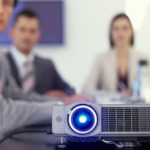 We offer excellent warranty program, which gives all our customers the peace of mind they deserve.
Top